"Mommy, how do you make love?"
The question was honest, and innocent.  I absolutely believe in talking about such matters frankly, so I did what any self-respecting parent would do.  I stalled.
"What do you mean, like a drawing?"  I thought maybe she meant a heart.  When Everett was her age he used to always (adorably) call hearts "kisses".
"No.  No.  Not a drawing.  I said 'how do you make love?"  She repeated it as if I were hard of hearing, and followed it up with  "Like, with your body."
"Uh….  your body?"  Stalling, stalling.   I'm cool, I'm calm.   I can handle this.
"Yes,"  She paused, and much to my relief, rephrased.  "Well, no.  With your hand."
"Oh…."   I wasn't sure that was better.   And then I realized.  "OH!  You mean this?":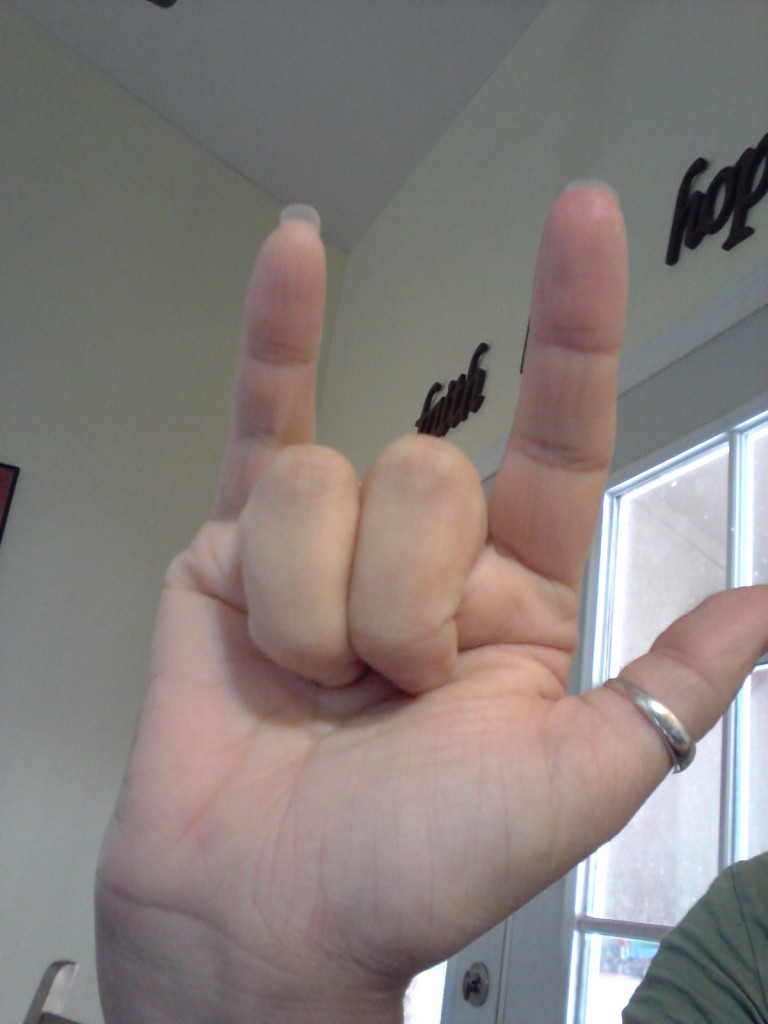 "Yes!"  And I helped her make the sign with her own fingers, and she was happy.  "I love you Mommy,"  she told me, with both her hand and her words.
I love you too, baby.  More than you'll ever know.