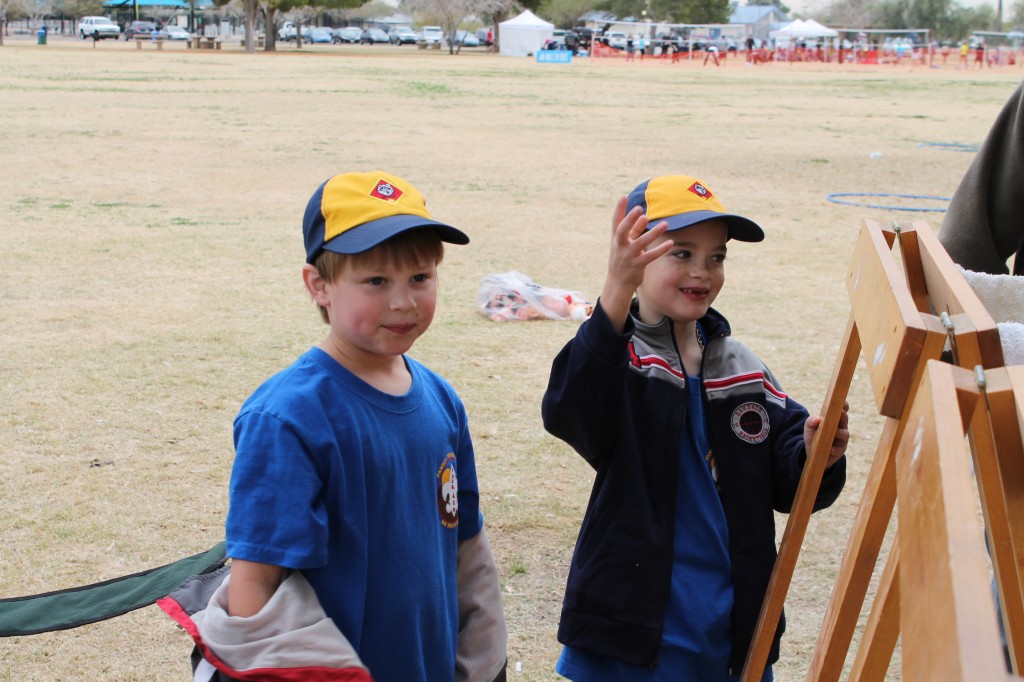 A couple of weeks ago, someone wrote on an online forum that she liked the idea of homeschooling, but that she would never do it.  Why?  She couldn't handle the possibility of her children becoming "social misfits."  Because, you know, kids need to go to school to get properly socialized.  I have wanted to write a response to that woman for the past two weeks, but I haven't had time… largely because my kids' social calendar has kept me too darn busy.
I haven't sat down since last Tuesday.
Like most homeschoolers, I am in turns annoyed, amused, and just plain bored with the socialization question.  But for reasons that I will forever fail to understand, this "social misfit" myth is irritatingly persistent.  So for that woman on the forum, and everyone else who shares her concerns, allow me this window into the lives of my four unsocialized homeschoolers for the past five days:
Wednesday was basketball practice for Everett (age 7).  He plays for a town league at the community center with a group of maybe 10 or 12 other 7 and 8 year olds.  Tegan (age 4) comes and watches with me while he practices.  Sometimes the bigger boys come to hang out, and sometimes they stay home… where they'll play Minecraft and chat with friends from as far away as Japan.
On Thursdays, Tegan has gymnastics.  This is her second session, and she looks forward to it all week.  The boys usually like coming to that too, because they can hang out in the game room and play ping pong.. either with themselves, or with the other kids who are always around.  A lot of times, I won't see them for the entire hour-long class.  They manage to go to the front desk to ask to borrow the paddles and ball, and otherwise interact with the people around them, despite their lack of socialization.
Fridays are park days.  We have belonged to a really lovely homeschool group since last fall, a rather long time for me us.  This week, Everett was so excited to get there that he begged me to drop him off before I'd even parked the car.  He jumped out and ran over to join to the kickball game, a weekly tradition that welcomes and involves kids from anywhere 6 to 16.  Spencer (14)  and Paxton (11) ended up over there too, while Tegan and I went to play on the playground.  She quickly made a little friend, and eventually told me, "You can go over with the other moms and watch me from over there, Mommy."  The boys finished playing kickball, and graduated to swinging on the swings, playing touch football, and just chatting and hanging out with their friends, and their friends' moms.  We stayed at the park until 4:00, when we had to leave to get Paxton to his basketball practice.
Yesterday, we were back at the same park for Everett's Cub Scout Space Derby.  We got there at 11:00 in the morning, and spent the next couple of hours watching and rooting for Everett and the rest of his den while they competed to see who had the fastest rocket ship.   The highlight for Everett (besides winding up with first place and Best in Show):  Getting to race against his best friend for the top spot.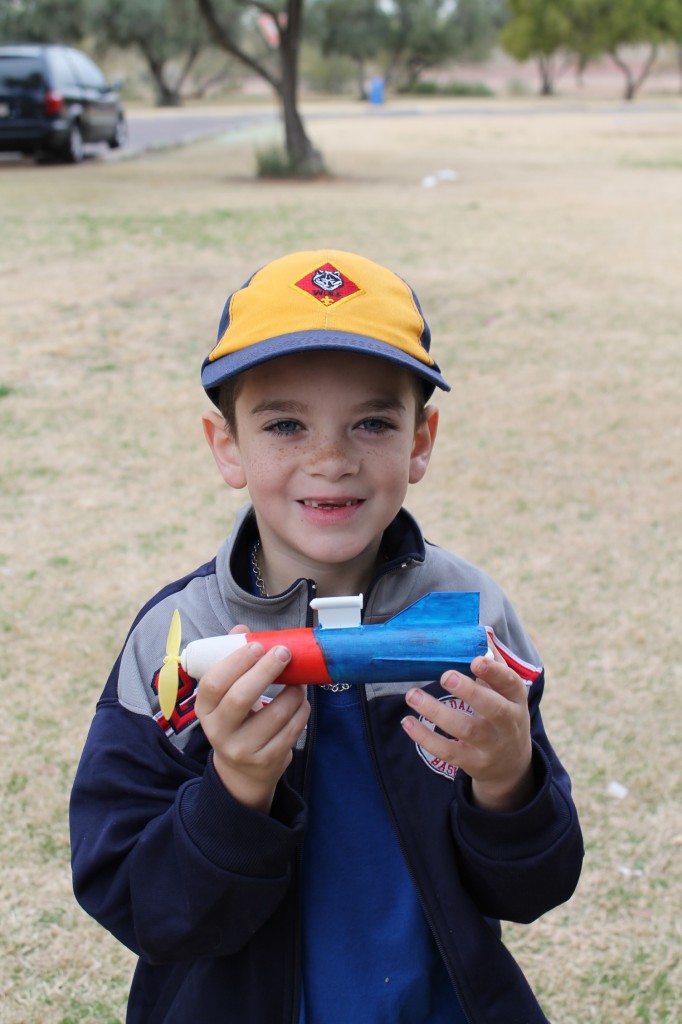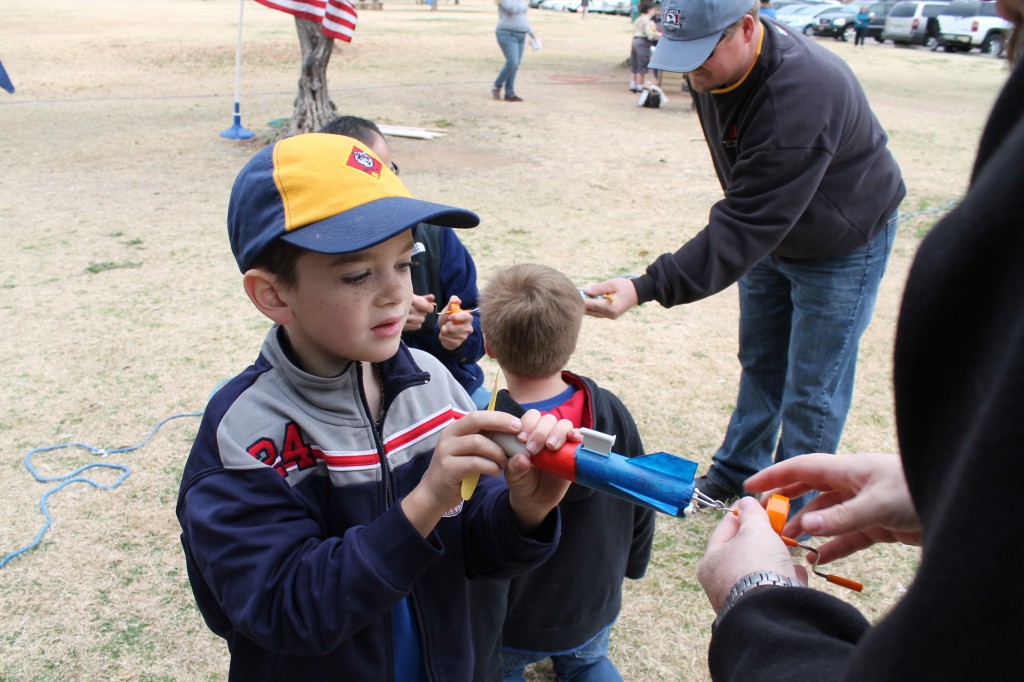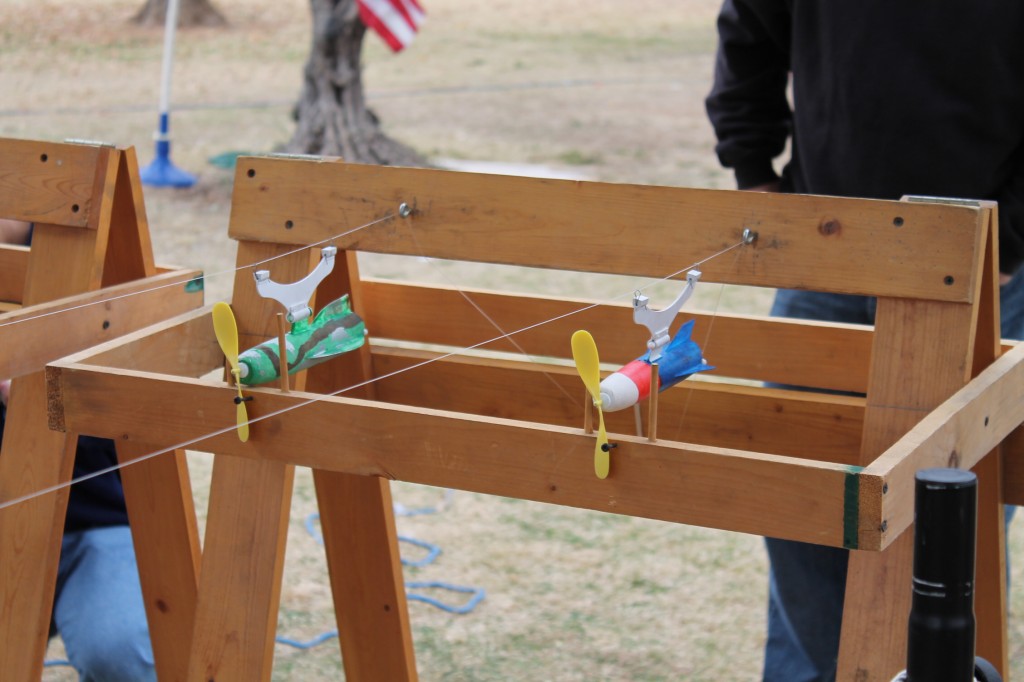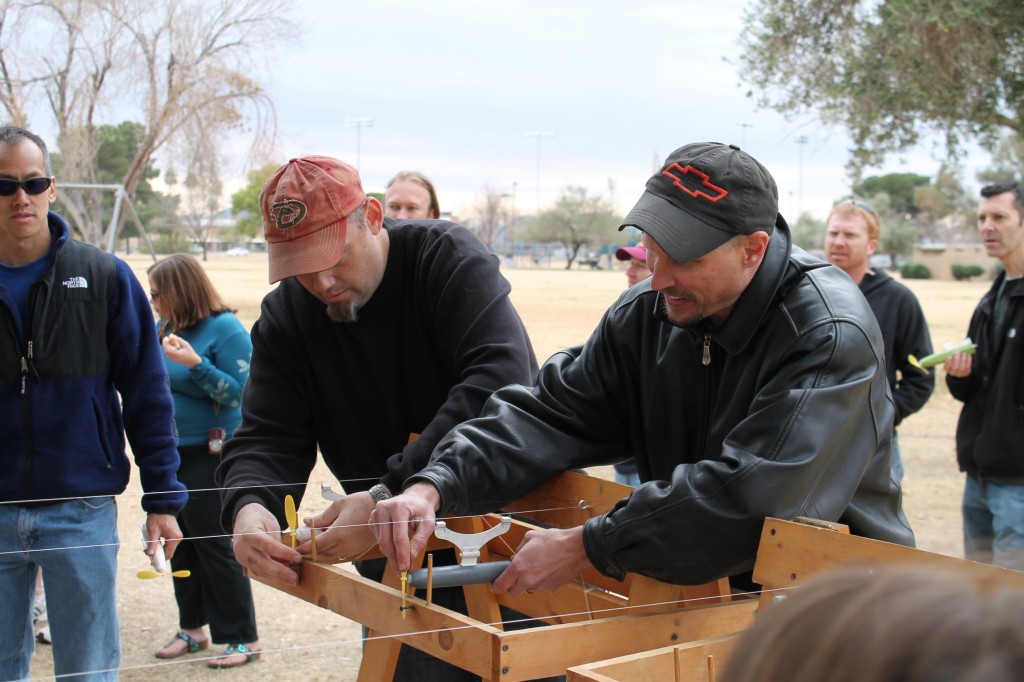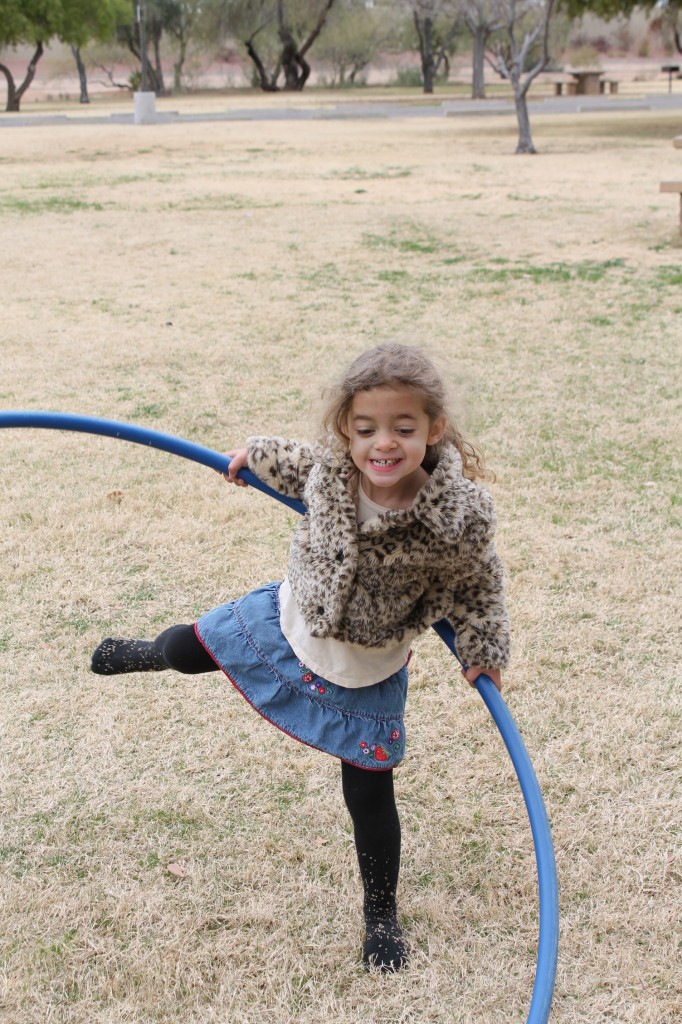 After the derby was over, it was a basketball game for Paxton, out to dinner with friends, and back to the park once again for skits and the award ceremony.
This morning, the boys all wanted to go to church with their friends… so they did, each to their own classes, while Mike and I stayed home to take care of some things around the house.  When they got back, our friends came over to 1) help Mike with a project on the car and 2) visit.  The kids – our kids and theirs – all immediately dispersed into the backyard and various rooms to hang out and play, but not before Spencer thrust a flier (for a teens' barbeque and volleyball game) in front of me, and said "I want to go to this."  And so he will.
Tomorrow is Monday, and Everett's den meeting… and it starts all over again.
So are they social misfits?  Or just normal, happy, well-adjusted kids who like to stay busy, try new things, and hang out with their friends?  I guess it's a judgment call.  I will say though, that when I go to bed at night, in those final moments before I fall asleep, when the events of the day run through my head, and I ponder what's working and what I need to do differently….. I don't ever, EVER think to myself:
Damn, I really need to get these kids some socialization.