This past Saturday we got the opportunity to do something cool.  A fellow unschooling friend emailed to tell me about her sister, who is 5 months into a cross-country trip on horseback (how awesome is that??).  She was going to be traveling somewhat through our area, and wanted to know if we could help in any way.  I'd at first thought we could at least help with route info, since we do so much off-roading, but it turned out she was further south than we were familiar with.  We didn't have a place to tether her horses for the night, and she wasn't going to be close enough to our area to make that part practical anyway.  So we did the next best thing we could think of.
After a few phone conversations back and forth, we loaded up our trailer with a bale of hay, a bunch of water, the fold-able table we take camping, and a cooler packed with picnic fixings, a bunch of fruit, and some wine.  (It turns out the horses enjoyed pickles just as much the carrots and apples we'd brought, and while they were definitely interesting in sniffing the wine, they didn't actually want to drink any

)
We met Sea and her horses at a lovely lake she'd found to camp at.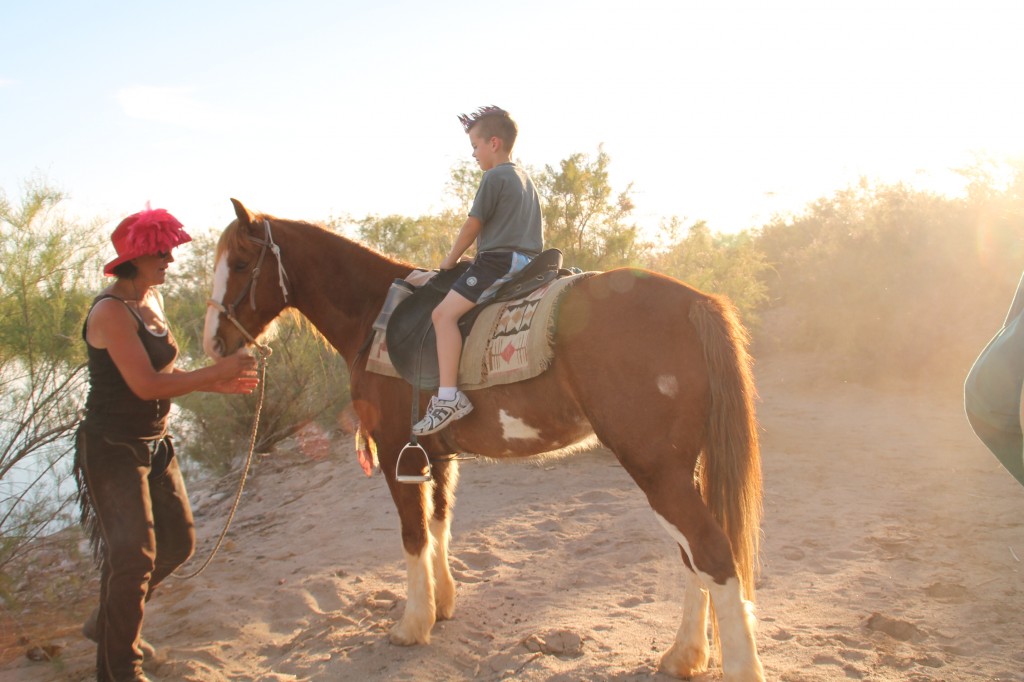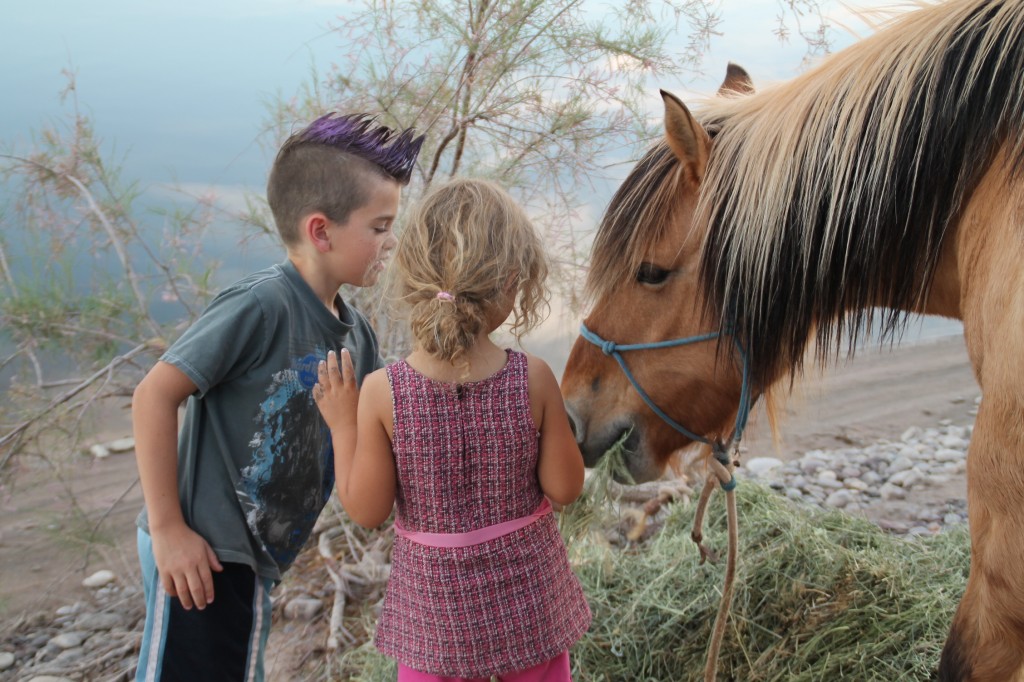 We unpacked all the food, and ending up eating – and visiting – late into the night.    It was a beautiful night, warm and dry, and the sky was full of stars (something you take for granted until you live in a city like Phoenix).  We became fast friends with the horses, and us humans easily chatted about everything from unschooling to science museums to following your dreams.
I went home that night feeling energized and inspired, and it wasn't until the next day at church – during a sermon about living your purpose in life – that I fully realized why.  People who are following their dreams, no matter what those dreams may be, are always interesting and inspiring.  People who are living their purpose have to really LIVE.  You can't ride across the country on horseback and do it halfway.   You have to commit, and you have to do it.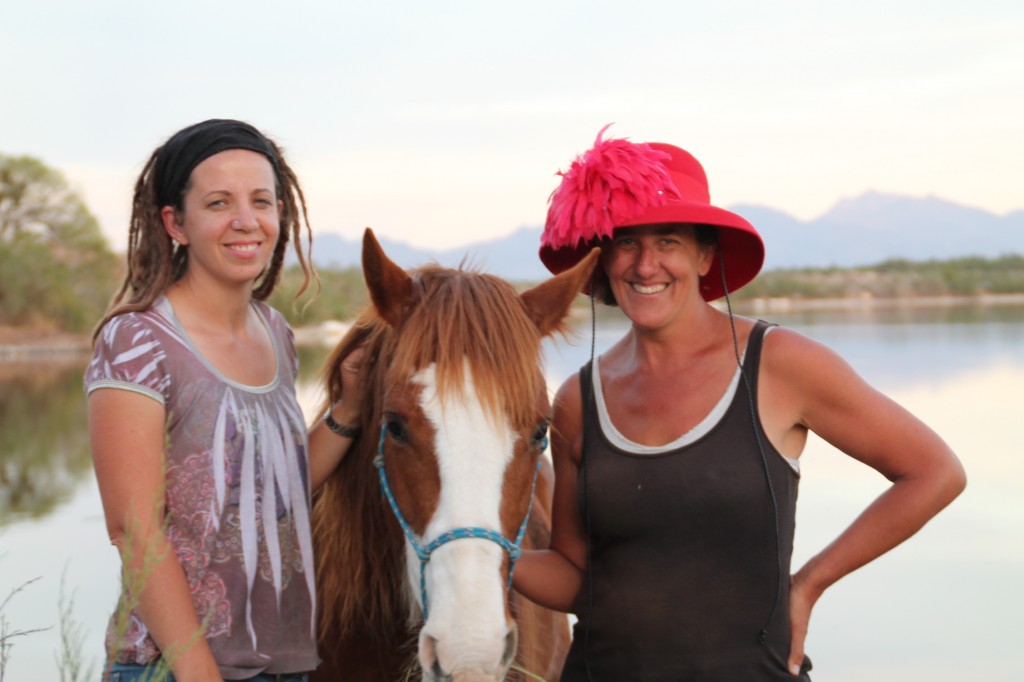 Wonderful evening, and wonderful lesson.
You can follow their inspiring journey on their blog, Free Range Rodeo.