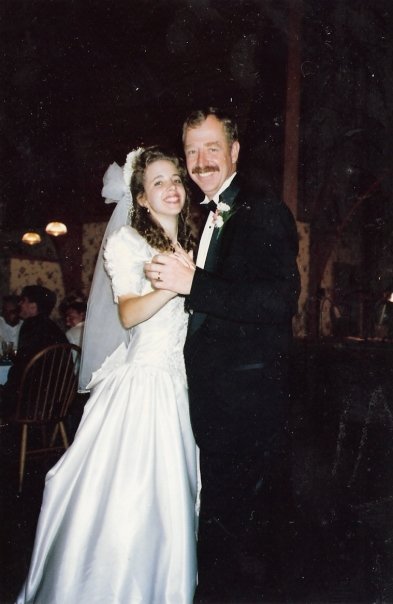 I have a great dad.  My dad played with me.  He helped me make sense of my math homework.  He patiently sat on the floor to assemble new bikes and toys and puzzles.  He taught me not to take life too seriously.  He taught to me to hang spoons from my nose.  He taught me to play softball, and he cheered me on at horse shows.  He taught me to have a sense of adventure.  He passed down his artistic ability, his love of television and his borderline unhealthy sense of stubbornness.   Oh the stubbornness.  He also taught me to be impeccable with my words, to live with integrity, and to dance like nobody's watching.
I love my dad.
It wasn't until I became a parent myself though (because really, I didn't have most of my life-altering realizations until I became a parent myself) that I truly got it. That I truly understood what it meant to be a father.  How much he loved us.  How much he sacrificed for us.  How hard he worked for us.  How proud we made him, and at times how much we hurt him

  It's a realization that now, watching my own husband be a wonderful father to our own kids, almost takes my breath away.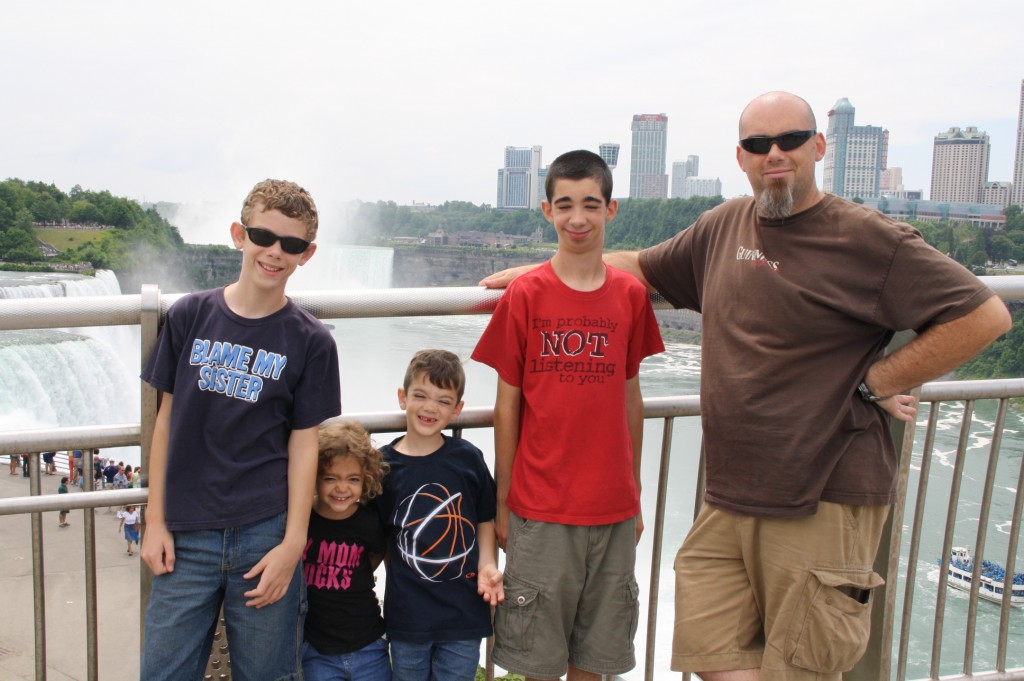 Being a good father is no joke.
So I salute you today…. my dad, and my kids' dad… for a job well done.  And to the rest of the dads that I have the pleasure of knowing and watching:
The brand new dads, who are still figuring this whole thing out, and loving more fiercely than they ever knew possible
The veteran dads, who are daily learning from their triumphs and their mistakes
The single dads, who have to work twice as hard to do what so many of us take for granted
The gay dads, who have the added obstacle of prejudice and intolerance
The dads who are struggling, and making a decision to do better
The dads who are working hard to take care of their families…. outside the house, inside the house, or as the stay-at-home parent
The dads who are tirelessly advocating for children…  for their children, and for all children.
The dads who work with their kids, play with their kids, read to their kids, listen to their kids, cry with their kids.  The dads who comb peanut butter out of their daughter's hair, step on legos in the middle of the night, and show their kids how to safely play with matches.  The dads who play catch in the backyard, Marco Polo in the pool, and never complain when the oil change takes 3 times as long because their kids are helping beside them. The dads who aren't afraid to make a fool of themselves if it makes their children laugh.  The dads who play princess and tea party and Storm Trooper.  The dads who sing loudly, quote old movies, and never, ever pass up an opportunity to make an ordinary moment extraordinary.
The dads who say "I love you,"  "I'm sorry", and "You can say anything to me."
The dads who really KNOW their kids.
The dads who go without.
The dads with sick children, who have more strength than most of may ever know.
The dads whose children are no longer with them, and the dads who are dads in their hearts but don't yet have a child in their arms.
To all those dads, I thank you.  Your kids thank you.  The world needs more people like you.