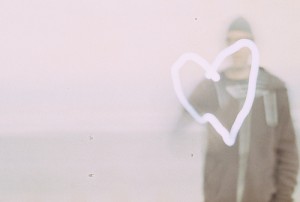 Chick Fil A.
You're sick to death of hearing about it.  I am too.  BELIEVE ME, I am too.  Two days ago, I vowed I would not weigh in.   Yesterday I realized I had no choice, if for no other reason than to preserve my own sanity and get it off my chest, if not off my news feed.
I am a huge proponent of respecting other people's right to have their own opinions, and to voice those opinions as they see fit.  Let me just start there.  One of the things that has bothered me about this from the start (and there are so very many things that bother me about it) is that those of us who don't agree with Dan Cathy's stance are getting accused of not respecting his right to free speech.   Of course he has the right to speak.  Is anyone actually saying he doesn't?  That's an honest question…  I've read so many ugly words coming from both sides that at some point I started tuning them out.
Another one I'm seeing a lot of is a graphic that says:  "'I disagree' is not equal to 'I hate you.'"  Absolutely.  Merely disagreeing, and harboring hatred are two entirely different things.
Here's the problem…
I'm of the opinion (and remember, Dan Cathy gets to have an opinion.  I get to have an opinion.  We all get to have an opinion) I'm of the opinion that the Bible is not nearly as black and white on the issue of homosexuality as most of my fellow Christians would have you believe.  Setting that conversation completely aside, let's say for the sake of argument that homosexuality is wrong.  There still remains the fact that the Bible is exceedingly clear on one thing.  We are called to LOVE. 
Of course, of course!  Love the sinner, hate the sin. 
No.  No, no, no.  Love the sinner (and we're all sinners).  Period.   I believe that that "Love the sinner, hate the sin" admonishment is one of the most hurtful and damaging phrases ever to be uttered.  If we're actively hating something about someone else, we believe they should change.   We're making our love conditional, and half-hearted at best.   In essence we're saying, "I love you, but…" Can any good come after that 'but'?   To truly and completely love, we just have to LOVE.   With no strings, and no conditions.  Think homosexuality is a sin?  So is pride.  So is arrogance.  So is gossip.  So is judgement.
Love anyway.
Chick Fil A donates money – millions of dollars worth of money – to organizations whose whole reason for existence is to fight against, and ostracize, gay individuals… including groups that link homosexuality to pedophilia, groups that feel homosexuality should be outlawed, groups that think homosexuals should be exported from our country, and groups that believe homosexuality is something that can be "prayed away."  One of these groups is the Family Research Council, which has been designated a hate group by the Southern Poverty Law Center.  I ask you, implore you, in all sincerity …. if you were homosexual, or your child or your best friend or your brother were homosexual, would any of the above groups (or the organizations such as Chick Fil A that support them) make you feel particularly loved?
I'll be honest:  I've never eaten at Chick Fil A, mainly because I just don't eat that kind of food.  And I'm certainly not going to start now, not because I simply disagree (I want to be really clear about that) but because just as it's their right to financially support blatantly anti-gay organizations, it's my right not to.  And yes, I'm aware that I'm likely supporting other such organizations without even knowing about it…. but when you know better, you do better.   I want my dollars to support groups that promote love, not more division.
I have seen so much righteous indignation, name-calling, and judgment from both sides of the issue.   I've seen well-meaning Christians proudly boasting about their support of a company that they may or may not realize gives money to a known hate group; and I've seen detractors casually throwing out words like bigots, and homophobes, and haters.
I've seen people telling Dan Cathy in no uncertain terms where to go and how to get there.  And that's clearly not the answer here either.
These are real people … people with failings and shortcomings to be sure … but real people, who are so much more than a cause or a principle or a religious or political crusade.  And as I've thought about it, and pulled it apart, and boiled it down, I've realized that my responsibility here is no more and no less than to love.  Simply.  Fully.  Unconditionally.
And man, it's simple in premise but not always easy in practice.  It's hard to love people sometimes.  Sadly, often sometimes, my fellow Christians are the hardest of all.  But I honestly do want to love like Jesus loved.  I don't ever want to fall back on "loving the sinner and hating the sin."  I don't want to put conditions on my love.  I don't want to be a hypocrite.  So I will say to Dan Cathy and to others who support groups that aim to oppress, disparage, and ostracize others,  "I love you".
And then I'll just stop talking.