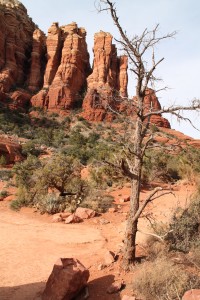 New Years: The day that makes me all mushy and sentimental and jazzed about things like fresh starts and blank slates and clean new Day Planners (even though I finally gave those up a couple of years ago in lieu of their digital cousins)
2012 is not a year I'm terribly sorry to see go. I spent a good portion of it in physical pain, from the time I injured my shoulder in early May, through physical therapy, surgery in November, and well… right now, as I type. But there was good too:
I dreaded my hair.
I finished my yoga training.
I wrote for a homeschooling magazine.
There were trips and experiences and growth and challenges… both as an individual, and as a family.
The year ended on a high note too, when we took my visiting inlaws on a whirlwind and somewhat impromptu tour of the northern part of our beautiful state; a state that we're still very much having a passionate love affair with, seven years after we moved here. (Pics are here) The fact that the trip ended with a wheel flying off Mike's truck when we were going down the highway at 75 mph? All part of the adventure. And just another reason to be thankful to be here, alive, and able to seize another day.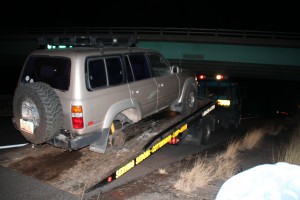 I stopped doing New Years resolutions some time ago, but specific goals… well those make me just about as excited as those clean new Day Planners I mentioned above. And I've got a few, in no particular order:
1) Return to blogging daily. Which isn't really about blogging at all, but about me. Whatever this year turns out to be, it'll be a journey. And journeys need to be put into written words. At least mine do.
2) Get physically stronger. I don't know what that's going to look like just yet. A few weeks ago I thought Couch to 5K was going to play a role, but after giving it an honest try for two weeks, I realized that it was way too much jarring, way too soon, on my shoulder. But I'm going to do something to meet that goal… and when I figure it out, I'll share that too.
3) Pay off our debt. This is HUGE. I might even have to dust off my long-neglected Ditching the Debt blog to document it and keep myself accountable. We're in a better position to make it happen this year, and it feels. so. good.
4) Eucharisto and simplicity. Those are my two words for the year. Eucharisto is a greek word meaning "to give thanks", and it's something I'm ashamed to admit I've never really thought too deeply about, beyond vague pronouncements and platitudes. Reading the book, "A Thousand Gifts" has changed that. And to tie right in with true thankfulness: Simplicity. Less stuff, less clutter, less baggage. More of the important things like family, relationships, experiences, LIFE. Again inspired by a book, this one called "You Can Buy Happiness (And it's Cheap): How One Woman Radically Simplified Her Life and How You Can, Too."
Now, none of this is new information. In fact, a quest to simplify has been a theme of my blog for a long time now. But I don't know… sometimes you need to hear something at the right time, in the right way, to make it "stick." And boy howdy, has it stuck. I've never been so excited to downsize in all my life. It won't be an overnight project, or even a few-months-long project, but a baby-stepping, one day at a time, breaking it up into small manageable chunks kind of project. I'm gonna do it, and I'm gonna write about it.
Happy New Year, friends. Blessings and good wishes and a happy and healthy and clutter-free 2013 to all of you.