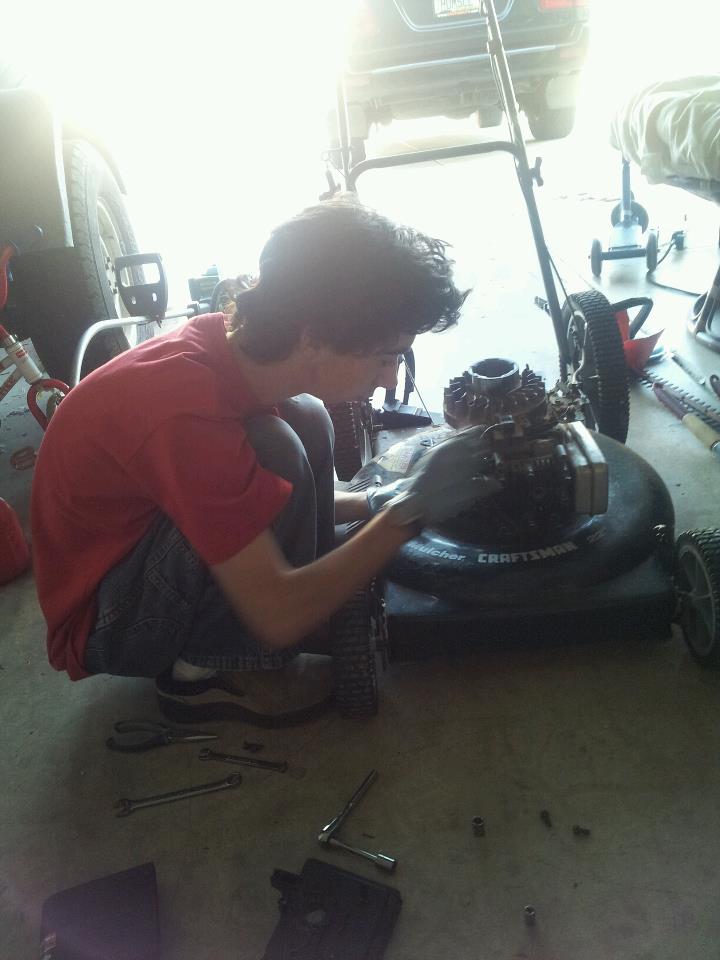 I recently saw a thread on someone's Facebook page about unschoolers' future prospects.  They wanted reassurance that unschoolers could in fact go on to lead useful, productive lives.  One question read,
"Will they JUST be able to go to a trade school, or will they be able to go to a university?"  (Emphasis is hers)
This bothers me.  Both because it strikes a personal chord (my father is an electrician;  15-year-old Spencer is studying to repair small engines) but also because there is no "just" about it.  The world NEEDS people with those skills!  The world needs electricians, plumbers and repairmen… just as it needs doctors, lawyers, and engineers… and artists, poets, and musicians.  It is not only snobbish, but also categorically unfair, to imply that any one type of path is somehow more desirable than the other.
The status of someone's job or place of higher learning is not indicative of his, or of unschooling's success.  Do some unschoolers go on to big universities?  Sure.  And some are entrepreneurs.  Some start their own businesses.  Some travel.  Some become stay at home parents and raise the next generation of free thinkers.  And yes, some go into trades.  The common thread between all of the above is that because they are free to choose they are likely to seek out careers and futures that they are passionate about…. jobs that they will do well, and do admirably, because they are intrinsically motivated to do so.
Your fancy college degree in and of itself does not impress me.  I'm sorry, but it doesn't.  Working hard, playing hard, living a life of passion and purpose and JOY – whether you're a CEO or the guy that works at the fix-it shop on the corner – now that is impressive.
"If a man is called to be a streetsweeper, he should sweep streets even as Michelango painted, or Beethoven composed music, or Shakespeare wrote poetry.  He should sweep streets so well that all the hosts of heaven and earth will pause to say, 'Here lived a great streetsweeper who did his job well.'" ~Martin Luther King