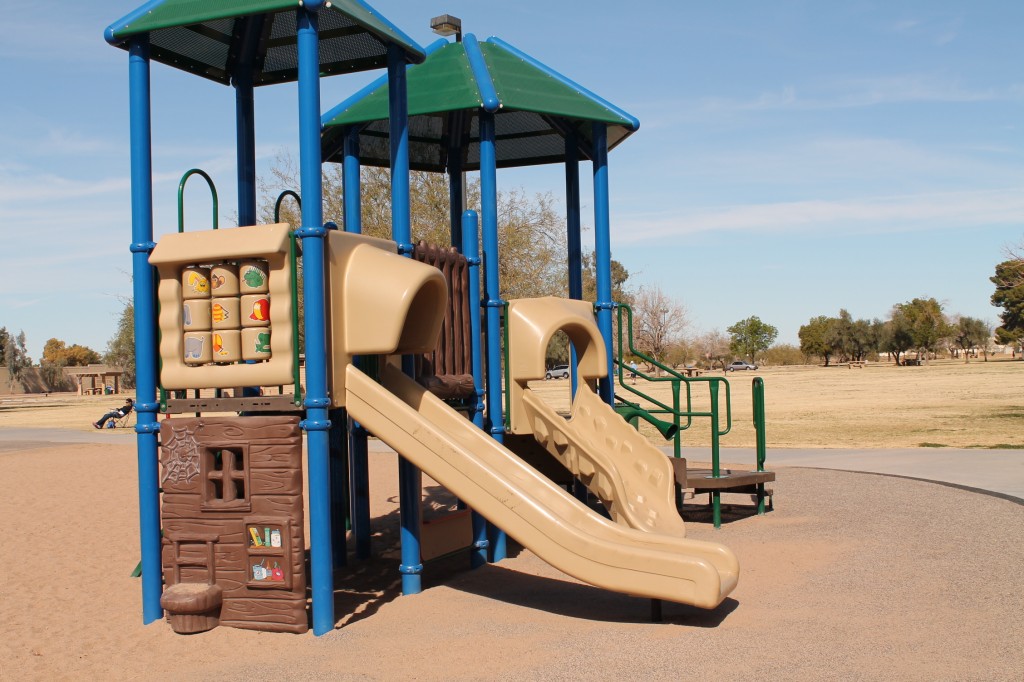 About a week ago, somebody sent me a link to this article, titled Please Don't Help My Kids.  As is typically the case, over the next several days I saw it everywhere… it ran across my newsfeed and my inbox dozens of times.
Let me end any suspense and just say:  I didn't like it.
Especially on the first reading (yes, I read it several times), it came across as harsh and sort of unnecessarily sanctimonious.  But because I know what it feels like to have my entire point missed because people have read my words and wrote them off as being…. well, harsh and sanctimonious…. I read it again.  And then I read all the comments, where the author did further explain where she was coming from and helped me see her position with a little more clarity.
What I finally realized was that there was no way I could fairly assess it, simply because we are wholly different people, and more importantly: very different parents.
At one point in the article, she says, "I didn't bring them to the park so they could learn how to manipulate others into doing the hard work for them. I brought them here so they could learn to do it themselves."  I bring my kids to the park to play.   Learning how to climb ladders and pump themselves on the swings (which, by the way, you can't stop them from learning) is simply a side-effect.  Sort of like I don't make cookies to teach them about fractions and the chemical reactions involved in baking.  We make cookies because a little voice says, "Mommy, let's make cookies!"  The learning happens anyway.
She also talks about being deliberately 15 feet away so they can learn to do it themselves.  When my kids are little, I'm rarely 15 feet away… not because I'm hovering, but because when that same little voice says, "Play with me, Mommy!" I try to say yes.  We climb, we explore, and we play together.
Finally, if one of my kids needs my help, I give it…. just as I help my husband, my sister, my parents, or my friends.  I can't remember a time when I've been asked to help and have deliberately held back in order to "teach them a lesson."  Admitting and asking for help is not a sign of weakness, but a sign of strength.
My kids don't need help on the playground any more, but I was always there as they learned.  Not in an in-your-face kind of way, but in a, "Keep being awesome.  I'm here if you need me" kind of way.  They climbed, they pushed, they tested, they explored their boundaries.  And if they needed my hand, I gave it to them.
Does that mean then that I'm always in their space, "helping" even if they don't want it, and preventing them from learning things on their own?  Of course not!  There are certainly times – lots of times – when kids need nothing more than their parents to get the heck out of their way and let them do things on their own.  Absolutely.  And your kids will let you know.   I remember when Everett was still a toddler, his daily mantra for a year was, "Ebbet do it!"  And we'd stand back, and he'd do it.
Though our approaches might be different, I don't doubt that the writer of this article and myself want the same things for our children:
I want my girls to know the exhilaration of overcoming fear and doubt and achieving a hard-won success.

I want them to believe in their own abilities and be confident and determined in their actions.

I want them to feel capable of making their own decisions, developing their own skills, taking their own risks, and coping with their own feelings.
Those are some of the reasons I unschool, right there.  And no question, there is power in discovering you can do something yourself.  But there's also power – at any age – in having somebody by your side, holding your hand, and telling you, "Don't worry, you've got this.  And I've got your back."