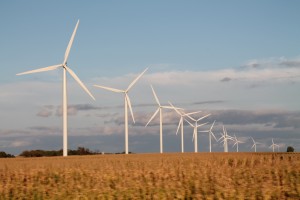 A week ago today, we returned from our cross-country road trip.   Every time we've taken a trip like this (well, the two times we've taken a trip like this), I've felt almost an embarrassment of riches when all was said and done.  To be able to take such a trip in the first place!  And then to have such smooth travels, and fun visits, and all the kind, kind people who fed us and entertained us and let us crash at their houses….
Truly.  We're blessed.
The most traumatic thing that happened to us the entire trip was when Spencer forgot his favorite sweatshirt at a Schlotzsky's Deli somewhere in Texas on the way home.  And even that was handily rectified with a phone call, and another kind soul on the other end who said, "Oh sure!  Give me your address.  I'll put it in the mail to him tomorrow."  :)
We spent the night at a real working dairy farm.
We rode across the Great Lakes on a Ferry.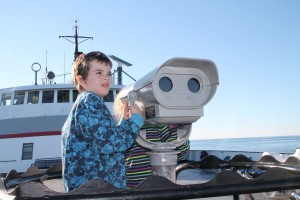 We spent four fabulous days with great friends in Michigan… eating and drinking and laughing and not getting nearly enough sleep.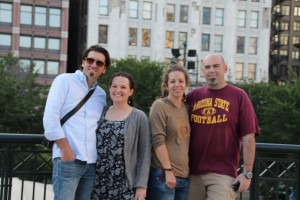 We went to Chicago, one of my FAVORITE cities.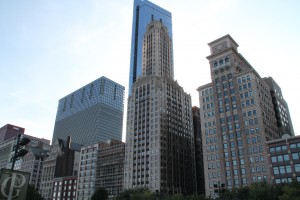 We saw the Bean!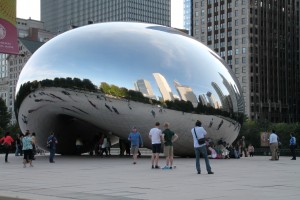 We met up with new friends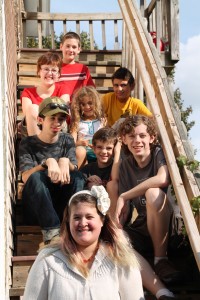 And old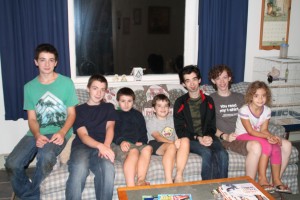 We saw my Grandma and Aunt Pat
We reunited with a houseful of McGrails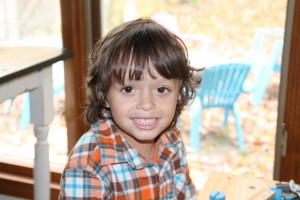 We visited even MORE good friends, had more good food, and more good drinks, and CAKE!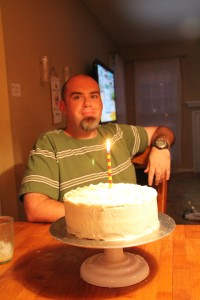 (See the rest of the pictures here)
We spent three long, long (long) days driving home from Virgina, and arrived here safely… happy, healthy, and exhausted.
And now, now I rest.  Although rest is not a super accurate term for what I'll be doing, as I'll be hard at work on conference planning, as well as the rest of life's "stuff."   But I'll be hibernating.  Largely staying home.  Selfishly – the best kind of selfish – guarding my time and my attention and energy.   Being very selective about who I see, and what I join, and what sorts of things I say "yes" to.   I need to be cocooned.   How long will it last?  Your guess is as good as mine.  A month, 6 months, a year?  For now, I'm not even a little bit concerned with an end date. I'll know when winter is over.
Until then, if you need me, I'll be in my cave.