It has been a really long time since I'd done a giveaway on my blog, so when Mary Vogel (who's also, coincidentally, my mom) asked if I'd help her out with her new business, I said "sure!"
Have you tried Flexi Clips yet? Flexi Clips, by Lilla Rose, are a unique hair solution that are just as beautiful as they are functional.    Their pictures don't even do them justice… they are gorgeous, shiny, and high quality. Super strong, yet delicate and comfortable to wear, you just bend the main clip around your desired section of hair, slide in the pin to secure it, and you're ready to go.  There's no sliding or uncomfortable pinching, and your hair stays exactly where you put it.
They are super easy to use, even for people like me who can usually barely manage more than a ponytail.
Incredibly versatile, you can use a Flexi Clip for anything from a simple ponytail to an elegant up-do.  They come in lots of different styles too, so you can find one to fit any occasion.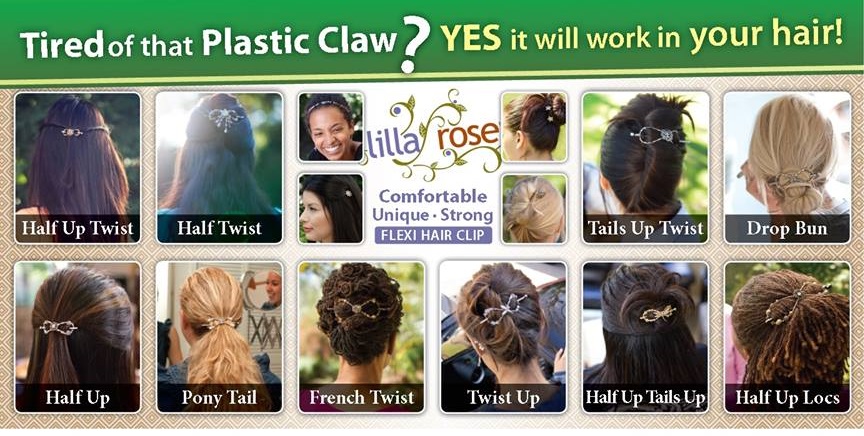 And, since they come in a variety of sizes (you can visit this link for sizing help), they work beautifully on my daughter's silky curls, my own big thick dreads, and everything in between.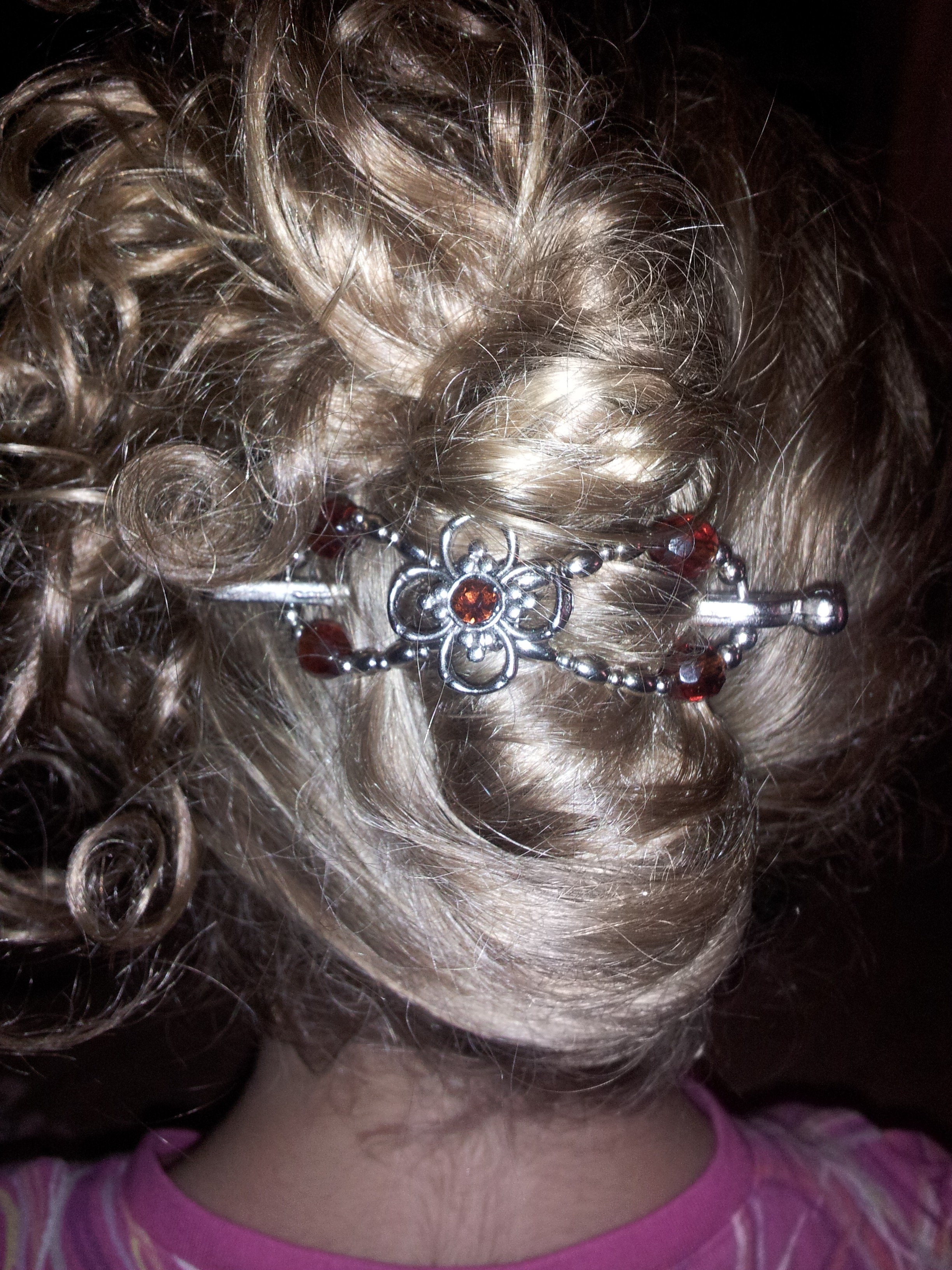 Check out Mary's Independent Consultant website for more information and photos.
Want to win one of your own?  Enter below!   There are lots of ways to get multiple entries, so make sure you check them all out.  Mary is giving away one Flexi Clip of the winners' choice, up to a $16 value.  The giveaway is open to US residents who are new to Lilla Rose.