I am happy to offer limited advertising space to companies and/or products that are in keeping with The Path Less Taken.  Three sizes available;  please message me for rates:
135 x 135 Button – Will be displayed on the right side bar

275 x 135 Long banner – Will be displayed at the top right of the page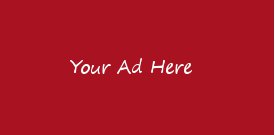 600 x 100 Extra large banner – Will be displayed just below my header, above all posts

All ads need to be prepaid, and will run for 1 month, beginning on the first of the month.
Reviews and Giveaways
I occasionally accept products for reviews and/or giveaways, and I love sharing new finds with my readers!   If you have something that you'd like me to consider:
The item will be shipped to me (in Arizona), and it will not be returned.  My review post will contain my honest review, along with pictures and any applicable links.
If you'd also like to donate an item to give away, shipping the item to the winner will be your responsibility.  You choose the location of eligible participants (ie:  US only;  US & Canada;  etc)  Giveaways run for one week, and will be promoted via Facebook and Twitter.
Message me with any questions, or to inquire about a possible review/giveaway.