"My only problem with homeschooling/unschooling is that the kids may not get out to socialize."
I read this objection yesterday, but of course it was not the first time I heard it (nor will it be the last.) As any homeschooler will tell you, it is something we hear ad nauseum. ALL. THE. TIME.  It is hands down, without a doubt, case-closed, fat-lady-singing, the most common comment, question, and misconception I ever hear about homeschooling. Most days I can hear it and just let it go.  Most days I can keep myself from groaning and saying, "Really? Just…. really?" Most days I can reconcile myself with the fact that most people are ignorant towards what both the word socialization means, and to what homeschooling means, and that they truly don't realize what it is they're saying.
Some days though  ….  Holy moly.
And I get it.  I do.  No matter how unfounded the concern is to those of us who do actually homeschool, it is a concern that is shared by many, many people. So I'd be doing myself, my kids, and the homeschooling community at large a disservice if I didn't address it, at least once.
Here then, is my response to the "socialization" question, once and for all.
I have not socialized my kids, and this is why:
Spencer was still an infant when we first decided we'd homeschool, so I figured I'd have a few years to get a head start on that socialization.  I would not be the parent that dropped the ball.  I would not let the detractors be right.  I would socialize my child if it was the last thing I did. But alas, somehow life got away from me.  We were busy with church. We were busy visiting with grandparents, and with his aunts and uncles.We'd made some good friends during story time at the local bookstore, and we were having too much fun with our twice a week play dates. We took a mom and baby exercise class, and a swim class, and we took long, leisurely strolls through the neighborhood.
By the time he was "school age" I still hadn't worked socialization time into our schedule.  But it was okay!  He was still young!
We'd moved by then, and were in a new state.  We were learning the area, and meeting new people, and discovering new things.  We'd found a new church, and made new friends.  Plus, we'd had Paxton by then, and were busy with everything that comes with a new baby.  Surely we'd be back out there ready to get started on some socialization soon.
But then we got busy again.  We'd joined a local homeschool group, and the boys were making friends… which I'm afraid led to more play dates. Around the same time, Spencer joined cub scouts, which meant at least a night or two out of the house every single week, plus events and dinners and pinewood derbies and award nights.   And while we lived in a tiny town, we had neighbors just across the street.  Their daughter came over to play nearly every day after school.  I didn't want to be unwelcoming, so how could I say no?  How could they know that she was cutting into our socialization time?
By the time Everett came along, Spencer was seven, and Paxton was only three and a half.  I still had time.  But we were still busy with scouts, and the homeschool group, and just life with three kids.  Weekends were out, because we spent them visiting with my parents – and all their friends – up at their seasonal camp in Maine.  Or traveling to Massachusetts to visit the family there.  Or hanging out with my sister's family.  Or running any number of errands around town.  Or chatting with the people at the dump. Or the library. Or the pizza place.  Or the post office.
And then we got crazy.  Then we decided to move clear across the country. For the first year we rented.   But even renting requires an awful lot of set-up, an awful lot of comings and goings and people and places.  There was the guy who set up our satellite. And the ones who delivered our furniture. There were shopping trips to appliance stores and furniture stores, and trips to check out the library.  There was hanging out at the community pool. There was the bug guy (which was new;  hadn't had to have a bug guy in New Hampshire!) who learned all the boys' names and always brought them lollipops.  There was another homeschool group.  There was a street full of kids that always wanted to start a game of soccer in the road, and next door neighbors who were constantly ringing our doorbell asking if the boys could come out and play.   There was a constant whirlwind of activity. Surely, I couldn't have been expected to socialize them then.
When we bought a house, I thought life would slow down.  Spencer was ten by then, but maybe it wasn't too late for the others.  At first things were crazy, what with the contractors to talk to, and the renovations to watch, and the next door neighbors to barbeque with.  But things would settle down.  Things would HAVE to settle down.  And then… then, I could finally start on some socialization.
But it wasn't to be.
I was pregnant again, which meant lots of trips (with all the boys) to my OB.  After Tegan was born, we joined another homeschool group, and we started going on field trips.  All three boys took swimming lessons.  Spencer and Paxton joined scouts again.  Paxton also joined a little league team, and when he was old enough Everett followed suit.  Everett started a gymnastics class, and made a new best friend… which led to new friends for all six of us.  Mike got us involved with some off-roading groups, who we frequently joined for both 4-wheeling and organized clean-up days in the desert.  We started geocaching, both by ourselves and with others.  We found out I had a cousin I never met who lives in the area, and we're now babysitting her sweet six month old daughter at least a couple of times a week.  We got involved with – and made friends at – a democratic free school; and we started attending a twice a month homeschool group at a local church.
And this year, we definitely won't get to any socializing, because in addition to all of the above, we're planning a month long trip across the country… to see the sights, to visit old and new friends, to catch up with relatives, and to attend a 4-day unschooling conference.
I give up.
My children will never be socialized.  I don't have the time.  I thought I would get to it, really wanted to get to it, but they've just been too busy.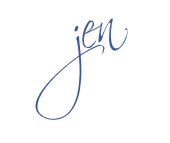 (Visited 321 times, 2 visits today)