We are a family of six that lives and learns without the confines of school, but rather under the grace and freedom given to us by God. We have homeschooled since day one, found unschooling shortly thereafter, and have never looked back. In November of 2005, our journey found us moving across the country from New Hampshire to Arizona. This blog chronicles our adventures – and my thoughts, opinions, and ponderings – as we live, learn, and explore in the beautiful western part of the United States.
We never set out to be "different."  When Mike and I married at 18, a couple of wide-eyed and naive kids, we weren't trying to prove a point or buck the system…. we just knew we wanted to spend the rest of our lives together, and we wanted the rest of our lives to start as soon as possible.  We'd never heard of attachment parenting or unschooling, let alone set out to practice either one of them.  We never planned on having a big family.  We never talked about moving across the country (at least in the beginning), and we never knew we'd be happiest when we were smack dab in the middle of the desert.
But here we are.
We followed our hearts, we did take the road less traveled, and we would take it again and again.  The journey's been oh so much better than any we could have ever orchestrated ourselves, and while it's not always been an easy road, it's been a GREAT road … an interesting road …. a happy road … filled with love and laughter and adventure.
We live without school, but not without learning.  We live without religion, but not without God.  We live without rules, but not without principles.  We advocate for unschooling, life-learning, free-thinking, mindful parenting, and living as simply and as joyfully as we can.
This blog is about our journey.
This blog is about us: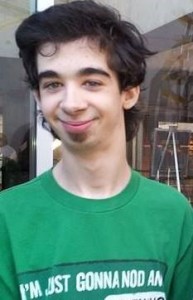 Spencer, who has a great sense of a humor.  He is funny and real and one of the most authentic people I know.  He loves engines, working outdoors, medical shows, and anything to do with construction.  He has an incredible memory.  He never forgets a name or a face, and he is steadfastly loyal to those he loves.  As our first child, Spencer got to put up with us as we found our way as new parents, and thankfully seems to be turning out okay, despite our mistakes.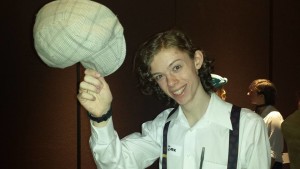 Paxton, who is one of the most tender hearted, laid-back teenagers you could ever hope to meet.  He shares our love for hiking and exploring, and is fascinated with fascinating facts.  You're mostly likely to find him practicing his guitar for his band, The Cringes,  Skyping his friends on the computer, or playing any number of online games.   He has a head for games of all kinds, and is better at math than I am.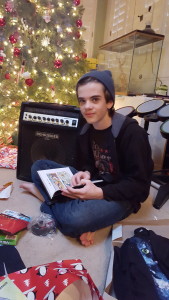 Everett, who gives the most phenomenal hugs.  He loves life and loves learning, and is the happiest when he does something different every day.  His favorite things are football, his computer, his cat, and trying to beat his latest time at solving a Rubiks Cube.  He loves projects of all kinds, especially when the outcome is edible.  He has a huge heart that spills out to everyone around him.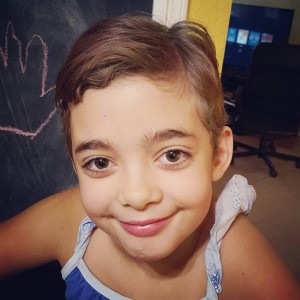 Tegan, who blessed us with the wonders that come with having a girl after three boys.  She is funny, energetic, and outspoken.  She loves playing games, science experiments, dancing, acting, and playing with her friends.  She has a big, bold personality in a small body, and I truly love watching the new ways she learns to express herself.  She is often singing songs, telling stories, and making up jokes.   She is beautiful, inside and out, and she is a bright light that shines no matter where she is.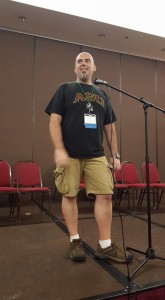 Mike, who is the calm to my storm, and the order to my chaos.  He works as a Budget and Payroll Director to pay the bills, but in real life he is an outdoorsman.  He loves working on his Land Cruiser and off-roading, hiking, and exploring in the desert.  He knows how to fix everything, inside and out, and takes exquisitely good care of his family.  He is quiet at first glance, much preferring hanging out with me and the kids to mingling in a big group of people.  But he has a wicked sense of humor, and is never afraid to act silly with his children.  Mike and I met when we were 16, and we grew up with each other, and alongside each other.  We share a lot of the same interests (being outdoors, obscure independent movies, traveling), but we're also opposite in many many ways (he likes Ann Coulter)  Somehow, it worked when we were 16, and it works now.    He is a loyal husband and a doting father, and I never doubt that the most important thing in his life is us, his family.  He is my rock.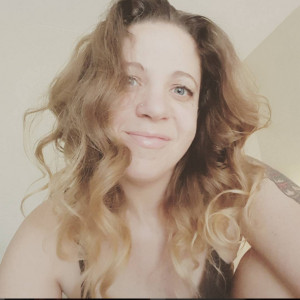 Me (Jen) – 
I'm a dichotomy.  I would gladly strap on a parachute and hurl my body out of an airplane, but I'll scream like a little girl if a bird gets too close to me.  I am a neat-freak trapped in the body of a person who makes a mess everywhere she goes.  I am studying for a degree in natural health, but few things make me happier than whipping up a batch of homemade cupcakes.  I am a self proclaimed tree-hugger, but I drive a gas-guzzling SUV.  I am painfully shy, but have a nervous talking habit.  Writing has always been my favorite outlet, but I also love to create just about anything.  I love books, movies, and good TV.  Good food, chocolate, and coffee in my striped mug make me happy.  I have a soft spot for kids, animals, and underdogs.  I love to learn, as long as it's on my terms.  I believe that life should be about trying new things and experiencing new places.   I try really hard to live in the moment and not sweat the small stuff, because I have a million and one little neuroses that make me perfectly imperfect.  I also have 4 things that bring me total, unadulterated joy.  My kids are my heart and my soul.
This is our life… our messy and crazy and beautiful life.
Want to know more?  Listen to my interview on Raising Playful Tots.
(Visited 106 times, 1 visits today)