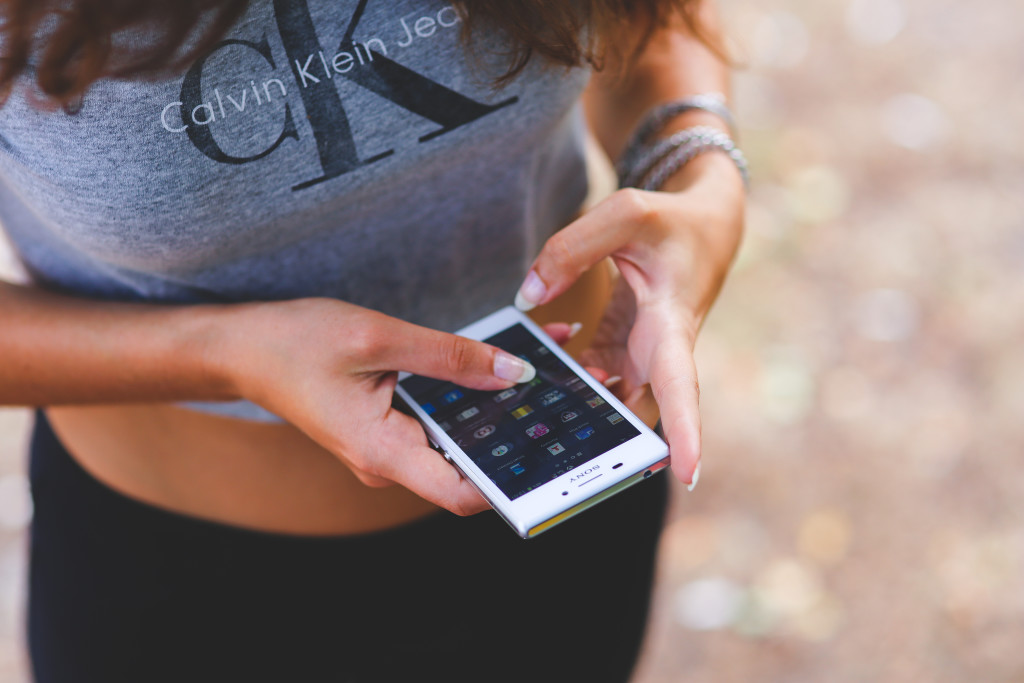 This article, titled "'Your phone is not your property' and other screen time rules I give my kids" is currently being shared far and wide. Unsurprisingly to anyone who reads my work, my perspective is a little bit different. While this mom is clearly a hard and fast rule kind of person, I tend not to see things in such black and white terms. Cell phone use, like just about everything else, is filled with shades of grey, and we do our kids no favors if we set such a hard line that they don't even get the chance to learn how to navigate it.
Here are my responses to her rules, along with why they're different.
Dinners are generally cell-phone free. I say "generally" because there's no actual rule about it, although the 11 year old IS a fan of announcing "Family time!" if someone answers a text. There are six of us, so while we don't typically have many phones at the table, there's usually one or two. And nine times out of ten, I'm happy someone has one. It makes it so much easier to quickly Google that obscure thing we happened to be wondering about in one of our infamously random dinner time conversations. For the most part, we spend dinner eating and chatting together anyway. No rules necessary.
Be creative and flexible when trying to get work done.  Phones, like so many other things, can provide distractions. If it's a problem for you, schedule in phone breaks! For example, set a timer and work for 20 minutes, then take a break for 5. I am working through my final few classes for my Psychology Bachelors, and I'm telling you…. having the option to "phone a friend" or play a quick game sometimes has been invaluable to me when writing papers or working on otherwise tedious assignments. I don't keep my phone nearby ALL the time (I know my own limits), but it is extremely helpful when I'm in need of a break.
Plan for play time, and lots of it!  Regular downtime is so important, and shouldn't have to wait for the weekends, especially when you're a kid! Kids should be playing... whether that means outside in the creek, up in a tree house, or yes, on a console or computer playing a video game. Strict rules about when or where or for how long kids can play video games only makes them crave it more. When the limit is lifted, and an equilibrium is found, it becomes but one of a million options.
Figure out how your phone affects you at night.  Everyone is different, so blanket rules about cell phone usage never helps anyone. Some people do better if they shut their phone off a couple hours before sleep. Others sleep better if they play a few rounds of Sodoku right before bed. (That exact thing was actually suggested by a doctor, to a friend of mine with anxiety and insomnia. It helped.) Sometimes some of the best conversations I have with friends are late at night, when life is quiet and guards are down. Sometimes I need to knock off early, and I stick my phone on the charger by 9:00. If something isn't working for you, we'll work on a solution together.
Figure out how your phone affects you in the morning.  Just as with nighttime usage, morning cellphone usage varies from person to person. Some people might find it too much of a distraction to get ready on time, while others may be able to work it into their morning seamlessly. Whichever camp you fall into, life sometimes interferes, and mistakes sometimes happen. We won't be mad if you're late because of your phone, or any other reason. We will talk with you about strategies for next time.
Your phone is YOUR property.  The popular party line says that kids don't own their phones. Their parents bought them and pay the bill, and therefore, they belong to the parents, not the kids. In the kindest way I can think to put this: That is some misguided and unfair BS. My kids' phones (just like their clothes, their computers, and their other belongings) belong to them.
Is there conversation about internet usage and social media safety? Yes.
Is there ongoing communication about what sort of apps they're using, games they're playing, and friends they're talking to? Yes.
Do I have their passwords and go through their phone and read their texts? NO! To do so would be to violate their privacy. And yes, children are deserving of privacy, too.
The one caveat? Safety, for yourself or others. If there is an actual threat of harm in some way, I would intervene in whatever means necessary, as would any caring parent. This is NOT the same thing as casually strolling through your daily history just because I'm the parent and I say so.
Our kids are living in a different world than the one we grew up in. And I'm thankful for that! What a cool thing to be able to walk around with fully connected, working computers in your pocket. Is it a responsibility? Of course. But the best thing I can do as a parent is work with my kids as they navigate that responsibility, not against them.