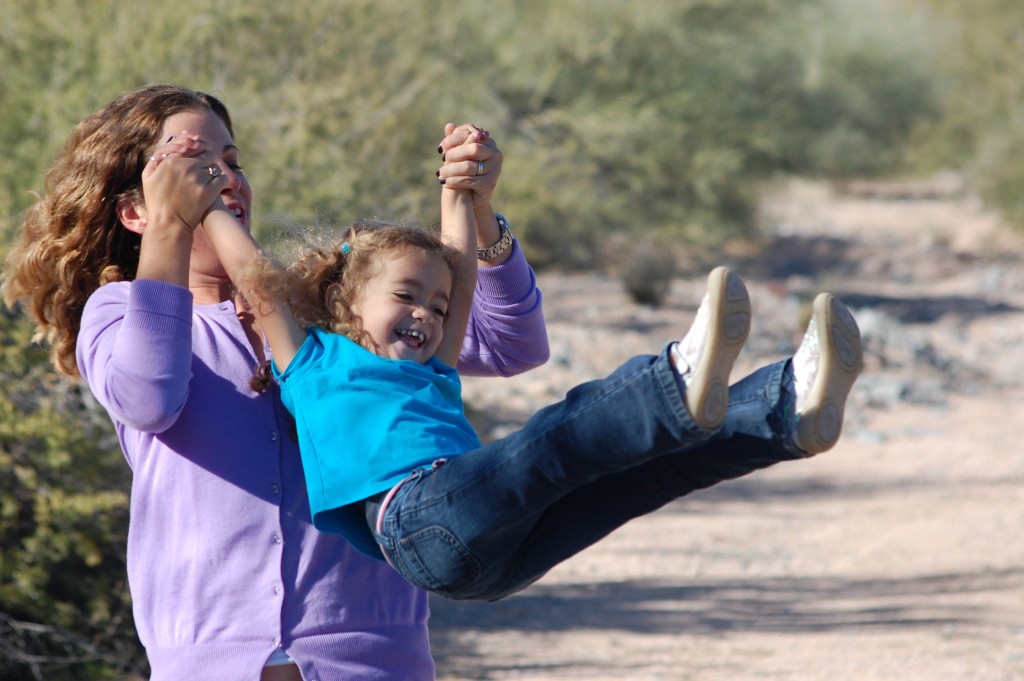 Mindful parenting…respectful parenting…gentle parenting…peaceful parenting…
These are all terms I've used (and used interchangeably) to describe my parenting here on my blog. Though I've yet to settle on the phrase that I think is best, my belief in its importance has never wavered. The words may be vague, but the concept is not. This type of parenting is not a "method" so much as it is a way of treating people. And the first thing we need to understand is that children are people.
Seems kind of obvious, right? I mean, if they're not people, what else would they be? Yet mainstream parenting advice would have us treating our children in decidedly inhuman ways, and doing things to our children that we would never even consider doing to a spouse, or a sibling, or a friend. From ignoring an infant's cries and withholding attention; to disciplining with physicality and harsh punishments; to parenting with force, coercion and control… this is not the way we'd treat anyone else we loved. Why would do it to our kids?
My parenting philosophy is really quite simple (not always easy, but simple). I strive to treat my children the way I myself would like to be treated. I've consciously chosen to opt out of the authoritarian, from-the-top down, "because I'm the parent and I said so" paradigm, in favor of one of partnership and mutual respect. I think far too many parents unfairly demand respect from their children, without actually showing them any respect themselves. It doesn't work that way.
For those who find my parenting to be unbiblical (and indeed, my biggest critics tend to be my fellow Christians), I want to say first and foremost that the Bible is about love: love for God, and love for other people. If we're commanded to treat others – in fact all people – with love, and kindness, and grace, and respect, is there a better place to start than with our own children?
I believe in not sweating the small stuff when it comes to our kids.
I believe in saying yes.
I believe that children are fruit, not baked goods.
I believe that our kids are communicating with us, not trying to manipulate us.
I believe in gentle, positive parenting.
I believe in not picking my battles.
I believe in parenting without spanking and other forms of punishment.  I believe in redefining how we use the word discipline.   And have I mentioned how I feel about spanking?

And finally, I believe in keeping a sense of humor. Because sometimes life with kids is just really really, funny.